Air Conditioner Repair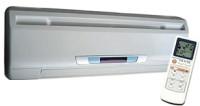 Living in Florida in the summer without air conditioning is a little like living through an Alaskan winter without a functional heater—uncomfortable and dangerous! You shouldn't have to drip with sweat just sitting at your desk, and there is no need to be so hot that you can't sleep at night. Conquer the sweltering Florida heat by calling All Pro Electrical Contractors and Air Conditioning, Inc. today! Our air conditioning service professionals can perform central air conditioning installation and repairs, window unit installations and repairs, routine maintenance, and ventilation work. Call today, and make your space livable once again!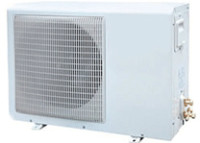 If your air conditioner is failing to properly cool and dehumidify your home, business, or institution, there could be a number of reasons for the problem. Our air conditioning service professionals can troubleshoot your unit, pinpoint and diagnose the issue, and immediately begin work on the solution to bring you the fastest repairs possible. Our air conditioner repair experts can:
Check for proper coolant flow through your unit's condensing coil
Check for ice blockages and other clogs in your unit's valves, filters, and evaporator coil
Look for voltage problems
Repair malfunctioning compressors
Adjust the thermostat and temperature program settings
Check for and correct bent or damaged air ducts
And more
With our more than 31 years in the air conditioner repair business, we know our way around air conditioning units of all kinds and will be quick to determine the solution to your cooling and dehumidifying problems. In addition to diagnostics, our air conditioning service team also provides complete, correct air conditioner repairs to make certain the job is done right the first time.
For your own safety, do not attempt to correct your air conditioning problems yourself. Air conditioning systems use electricity, and inexperienced meddling could result in electric shock as well as damage to your air conditioner. Our air conditioner repair experts are also specially trained in the safe handling of coolants such a Freon, which are potentially dangerous if handled incorrectly. Don't risk your safety, property damage, and the costs that the latter can incur. Trust the air conditioning services professionals at All Pro Electrical Contractors and Air Conditioning, Inc. to perform your air conditioner repairs right the first time!
We also offer AC installation. If you require an air conditioning installation at your new or existing home or business, our air conditioning services professionals will help you select the correct type and capacity of air conditioner and then put it in for you. Don't stand for another day in the grueling heat! Call now.
Our air conditioner repair service professionals have been keeping the Boca Raton area cool since 1995. Whether you need us to install central air conditioning, fix your air conditioner heat pump, or just send out an air conditioning contractor to help you determine the source of your cooling problems, call today. Our air conditioning contractors believe in superior customer service and quality craftsmanship above all else. Contact All Pro Electrical Contractors and Air Conditioning, Inc. today to learn more about air conditioning repair and our emergency services!
Air Conditioning Service
Air Conditioning Contractors