Electrical Contractor Services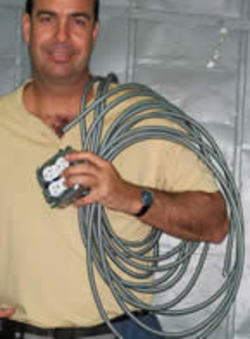 The licensed and insured electrical contractors at All Pro Electrical Contractors and Air Conditioning, Inc. are available to help you complete just about any electrical project, big or small. With more than 31 years of electrical contractor experience, our team of electricians has worked on both indoor and outdoor projects, and we have the skills and expertise to do the job right. Our experts are happy to perform customized work and can even help with electrical designs in order to ensure that you are completely satisfied with the look and function of the final product. Offering both commercial electrical contractor services and residential electrical contractor services, we are the most versatile, customer-conscious electricians in the Boca Raton area. So if your living room could use a few more electrical outlets, or if you want to add a dimmer switch to your restaurant's dining room to create the perfect ambience, call All Pro Electrical Contractors and Air Conditioning today!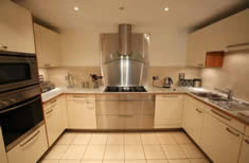 Using only the most up-to-date tools, training and techniques, we can perform a wide variety of electrical repairs, installation, and maintenance. We are also available to troubleshoot your malfunctioning equipment in order diagnose the source of your problem. With our huge range of electrical contractor services, All Pro Electrical Contractors and Air Conditioning is ready to help get--and keep--your home or commercial electrical system in peak working condition. Some of the services we perform include:
Electrical troubleshooting
Wiring repair and other electrical repairs
Home theater installation
Electrical panel upgrades
Light switch installation (including dimmers)
Indoor and outdoor outlet installation
Light fixture installation
Ceiling fan installation
Landscape lighting
Appliance installation
Electrical disconnect installation
Security lighting
Cable, data, and phone wiring
House wiring (and rewiring)
Electrical work can be complicated and dangerous, and proper installation can be crucial to the safety of your property, the proper functioning of the electrical product, and the overall quality of the project's outcome. Do not risk fire, harmful electrical shock, or any other serious side effect of amateur work. Trust an electrical contractor to complete the job correctly, with speed and accuracy. At All Pro Electrical Contractors and Air Conditioning, Inc., our professionals are fully licensed and insured electricians, and we have the hands-on knowledge to ensure precision craftsmanship and quality outcomes for electrical service and installations of all kinds.
Emergency Electrical Services and Repairs
Sometimes, electricity isn't just a modern luxury. In countless homes, hospitals, and nurseries, electricity runs vital medical equipment, provides climate control for infants and the elderly, and more. For all those jobs that are too important to wait, we even offer emergency services. Call All Pro Electrical Contractors and Air Conditioning, Inc. today to learn about what our electric contractors can do for you!
residential electrical contractors
electrical contractor
electricians
electrical contractors