Landscape Lighting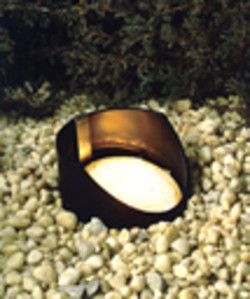 Would you like passing drivers to be able to admire your gorgeous home, even at night? Or would you like new walkway lights installed around the stone footpaths at your apartment complex to help residents safely reach their homes? Perhaps your office building requires a little extra security after dark. For all of these needs, and more, there is a common solution—landscape lighting installation from All Pro Electrical Contractors and Air Conditioning, Inc.! Our electrical contractors are your answer for expert landscaping light installation that looks great and performs beautifully for years to come. Let our professionals light up your life--call now for outdoor landscape lighting in Boca Raton.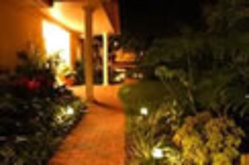 No matter why you need landscape lighting, professional installation is key to its safety and success. The landscape lighting installation professionals at All Pro Electrical Contractors and Air Conditioning, Inc. know how to install your landscaping lights properly, ensuring that your lights and wiring are protected from the elements and animals. If moisture seeps in or a wild rabbit chews a wire, your landscape lighting can experience shortages and other inconveniences and dangers. When you trust our professionals to install your landscaping lighting, you will enjoy attractive, quality work that will last season after season, rain or shine.
We can also help you with your landscape lighting design to help you choose lighting that complements the contours of your landscaping, architecture, and terrain. Show off that flower garden and multi-level deck, or let us help you decide the most effective location for security light installation. Some of the basic landscape lighting design options available to our customers include:
Architectural lighting
Deck and patio lighting
Walkway lights
Accent lighting
Spotlighting
Security lighting
And that's not all. Our outdoor landscape lighting experts can even install specialized high-tech landscape light systems that adhere to your specific needs and desires. If you would like a motion sensor light to alert you when there is moment outside your door, or solar landscape lighting to harness the power of the Sun, the landscaping lighting professionals at All Pro Electrical Contractors and Air Conditioning, Inc. can help! Perhaps you need low voltage LED lighting to bring you dependable lights that won't cost you a fortune. No matter what your landscape lighting needs, there is a solution--and we can help you find it! Let our landscape lighting design professionals help you decide what kind of voltage, light design, and installation locations are right for you.
Whether you're interested in aesthetics, security, or personal safety, landscaping lights are the answer. You'll love the added beauty and safety of walkway lights, and you'll be floored by how little the low voltage landscape lights affect your energy bill. To learn more about landscape lighting, call the design and installation experts at All Pro Electrical Contractors and Air Conditioning, Inc. today! Our licensed and insured electricians have more than 31 years of experience with outdoor landscape lighting and will bring your Boca Raton-area home or business that extra special accent.
landscaping lights
walkway lights
outdoor landscape lighting
low voltage landscape lights