Residential Electrician

Whether you're building a new home, buying a fixer-upper, or have lived in the same house for 20 years, you're bound to require help from experienced electricians at some point. If you live in the Boca Raton area, check out All Pro Electrical Contractors and Air Conditioning, Inc. for all your residential electrician needs, both indoors and out! Since 1995, our licensed and insured electricians have been providing more quality services at better prices than any other team of electricians in Boca Raton. Let us put our 31 years of experience with electric projects of all kinds to work for your home. Whether you need a complete rewiring and electric panel upgrade to make your home able to handle a larger energy demand, or if you want an outdoor electrical outlet installed on your back deck, call our residential electricians in right away!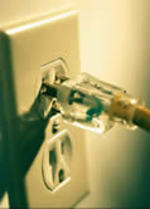 At All Pro Electrical Contractors and Air Conditioning, Inc., we're pleased to offer a wide selection of residential electrical repair and installation services to help get your entire home's electrical system working its best. We want to make sure you have the power, lighting, and more that's right for your house and your needs. Some of the services offered by our electrical contractors include:
House rewiring for new and existing homes
Electrical repair
Home theater installation
Electrical panel upgrades
Cable, data, and phone wiring
Light switch and dimmer installation
Electrical outlet and GFCI installation
Lighting installation
Electrical disconnect installation
Ceiling fan installation
Exterior electrical outlet installation
Landscape and security lighting
Wiring upgrades for appliance installation
Generator installation and repair
With decades of experience as qualified electricians, the All Pro Electrical Contractors and Air Conditioning, Inc. team has what it takes to provide you with safe, complete, correct electrical service. A do-it-yourself job could come with poor visual aesthetics, the risk of electric shock, increased risk of fire or damage to the electrical system in your home, and a lot of wasted time and money. For long-term dependability, expert design, quality products, and durable repairs, call our professional electricians in to work on your home. Contact All Pro Electrical Contractors and Air Conditioning, Inc. today. We've been improving homes in the Boca Raton area since 1995!
Interior Lighting and Electrical Service

We provide tons of great interior lighting options that can save you money and improve your style. The experts at All Pro Electrical Contractors and Air Conditioning, Inc. can perform a wide variety of jobs, from installing new lights to installing new wiring for your dream house. We can help you design your light switch and outlet locations and do everything from running wires and wiring junction boxes to installing the fixtures and switches. We can even install ceiling fans, which are a great option for lowering your energy bill and improving air circulation. Count on us to install the ceiling fan correctly so it performs well and stays safely fixed into the ceiling. When you want residential electricians you can rely on for quality workmanship at a great price, we're here to help.
Exterior Lighting and Electrical Service
Exterior lights are great option for added beauty and security, but they require a skilled hand to protect them from the ongoing threats of weather, animals, and the occasional stray baseball or reckless bicycle. Our experts can install insulation and other protective materials on your wiring and fixtures, and help you choose the landscape lights for your specific needs. If you want to have an outdoor outlet installed, our professionals can do everything from connecting the weatherproof junction box to connecting the wires to the power source. From start to finish, our expert electricians will see every job through with careful craftsmanship and attention to detail. We're your residential electrical contractors for superior service inside and out.
If you want quality customer service and excellent craftsmanship at great value, call All Pro Electrical Contractors and Air Conditioning, Inc. today! We even perform emergency services for those jobs that just can't wait. Contact us by phone or e-mail to learn more.
Electrician in
Home Rewiring
Master Electrician
Electricians in
Electric Service Upgrade
Electrical Contractor